Condizioni ottime.
venduto
Incluso secondo quartetto nuovo EL84 6BQ5 JJ matched
link:  http://www.world-designs.co.uk/el84.htm
The WDKEL84 features a pair of EL84 valves in push pull configuration, providing 15 watts PER CHANNEL into an 8 ohm load. The output transformers are Ultra Linear keeping distortion down to a minimum. This kit amplifier is available configured for 5 line level inputs, utilising a gold contact Relay Input Switching Module or as a single input unit with volume control that can be used as a Power Amplifier. Simon Pope remarked in Hi-Fi World, "The quality that can be gleaned from this amp is a fine introduction to the joys of the valve sound."
 WDKEL84 has an uprated power transformer running cooler with superior dynamic power delivery and lower mechanical noise, updated PCB layout with full star grounding and optimised signal and supply lines. The WDKEL84 is described by builders as a "Giant Killer" because it out-performs so many other, well respected, amplifiers at many times its price! An ideal low cost introduction to valve amplifiers.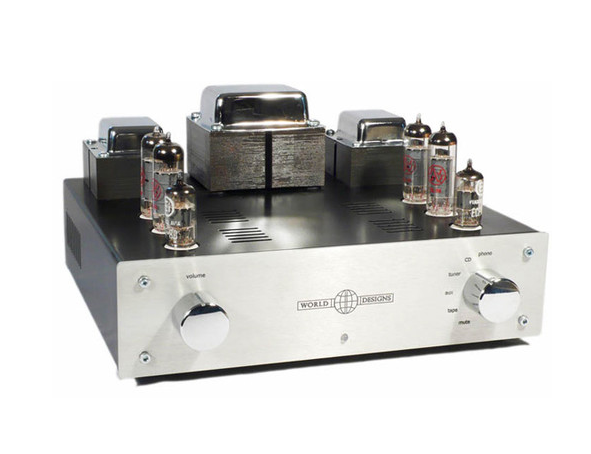 Last edited by musso on Tue Jan 21, 2014 9:41 pm; edited 2 times in total